#17 – Hanna Boëthius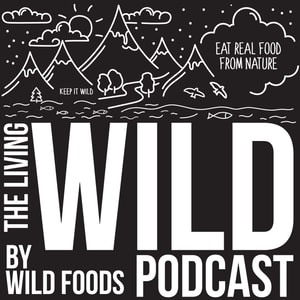 Episode 17 - Hanna Boëthius
On today's show, Brent is joined by Hanna Boëthius, a food and nutrition expert specializing in diabetics, all the way from Switzerland, Europe! Tune in to learn more about the benefits of low carb/ketogenic diets and intermittent fasting as we debunk some of the myths surrounding those subjects, and to discover how Hanna manages to organize food and nutrition-related conferences in more than 4 languages!
It was such a pleasure to have her on the show, so don't miss out on this episode of the Living Wild Podcast!
Find Hanna on the following links:
Hanna Diabetes Expert on Facebook
@HannaDiabetesExpert on Instagram
At The Living Wild podcast by Wild Foods Co. We cover topics relating to health, lifestyle, nutrition, food and more. Wild Foods was founded out of an obsession with finding the best ingredients in the world to support health and longevity.
Follow Brent (That producer dude)
Follow Lidan (That other producer guy)
Follow Colin:
What Colin, the Wild CEO, puts In his coffee every morning… his #DrinkYourFat elixir:
What Colin, the Wild CEO, takes daily for optimal health:
Follow Brent
Copyright  2019 Wild Foods Brand LLC These statements have not been evaluated by the Food and Drug Administration. These products and recommendations are not intended to diagnose, treat, cure, or prevent any disease.
The Living Wild Podcast is a part of the Tribe Podcast Network.